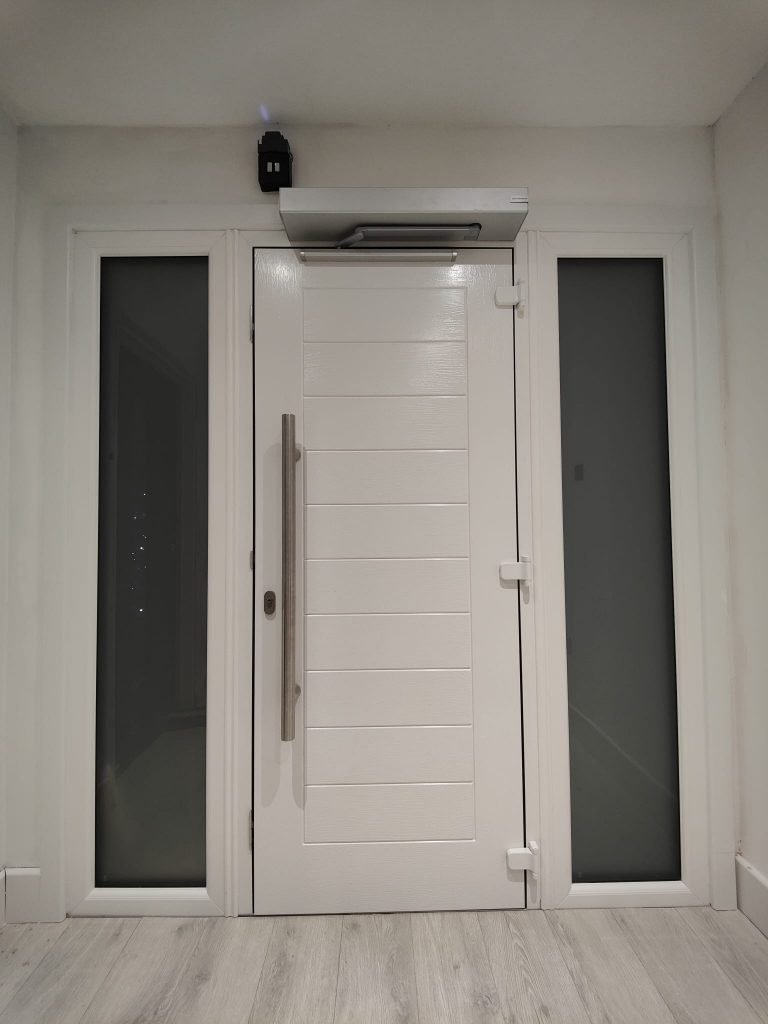 Home Automation
Nationwide
We specialise in home automation for persons with limited mobility. We have specialist surveyors who can assist with specific requirements.
Our automatic front Doors come with multi-point electronic locking and manual lock over ride so the door can be used a standard front door for all other users. The electronic opener can be used with the electronic locking via a hand help remote, giving the user their freedom to come and go as they please from their home. 
Our sliding toilet doors are a great option for space-saving to make the room seem larger they to can come with electronic locking. These unique compact magnetic sliders are so quiet and easily hidden a great addition to any bespoke property.
Our Stainless steel covered automatic sliding doors are ideal for indoor swimming pools at home. A sleek design and user friendly; they are available with many accessories and options.
Our automatic security doors are a steel Pas24 rated door controlled with an automatic opener and electronic multi-point locking ideal for home office or garage security.
We are not constrained by agreements with specific manufacturers but as we have accounts with many of them we are able to specify the exact product your situation demands.
"Can not rate Avanti highly enough, we have recommended them to our customers and friends and they have always carried out an excellent service polite friendly and extremely professional, we will definitely be recommending them and using there services again"
Get a quote for your next project
Complete our easy online form to receive a prompt estimation